Academic Programs at A&M-Texarkana
Texas A&M University-Texarkana provides many opportunities for learning and growth through several undergraduate and graduate degree programs, and many courses are offered online. 
Because of our unique campus environment, A&M-Texarkana promotes academic self-discovery for students with a variety of degree programs in these colleges, all taught by professors hailed in their respective fields.  And within these programs, opportunities exist for collaborative research, study-abroad programs, and hands-on learning environments. Below you will find a list of all our academic programs offered at A&M-Texarkana
Undergraduate Programs   Graduate Programs    Doctorate Program
---
Accounting
Bachelor's, Master's
Skills acquired via the accounting major are in high demand. By completing a degree in accounting, students set themselves apart to succeed in business. These skills will set students apart in learning about profitability and how to evaluate and incorporate taxes info financial decisions. 
Applied Arts and Sciences
Bachelor's
The Bachelor of Applied Arts and Sciences is a nationally recognized program designed for highly skilled adults seeking a bachelor's degree. The 120-hour degree provides an expedited path to degree completion by recognizing and credentialing personal learning acquired outside the classroom.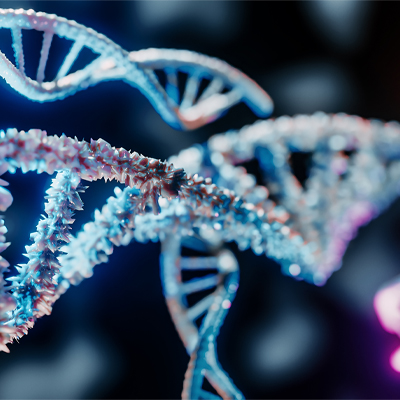 Biology
Minor, Bachelor's, Teacher Certification

The A&M Texarkana Bachelor of Science in Biology degree offers concentrations in chemistry, environmental sciences, and pre-health sciences programs. A minor in chemistry is also offered, as well as teaching certifications with a focus in science education. A minor in Biology for other majors is also offered. There is a graduate education program with a focus in science education.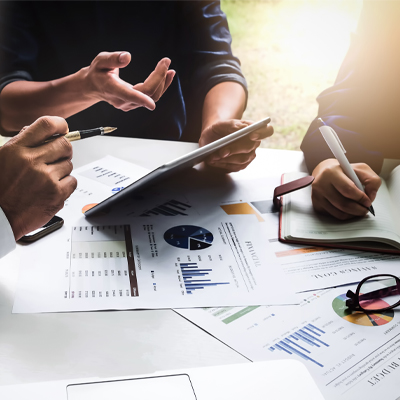 Business Administration
Minor, Bachelor's, Master's
The degrees in Business Administration at A&M-Texarkana prepare students for professional careers in management, consulting, analytics, financial planning, marketing, sales, and many more! Students not only learn the fundamentals, but take courses that involve critical thinking, ethical decision making, and working in a global environment.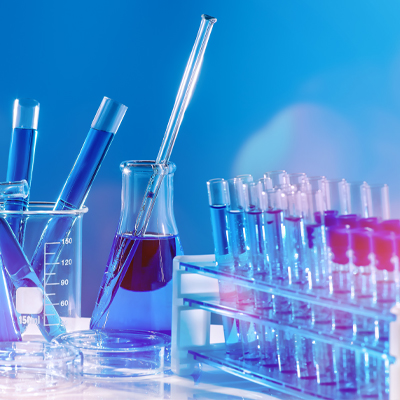 Chemistry
Bachelor's, Teacher Certification
The Bachelor of Science in Chemistry at A&M-Texarkana prepares students for careers as chemists, physical scientists, and technicians in quality control, quality assurance, research and development, and production departments of the industries.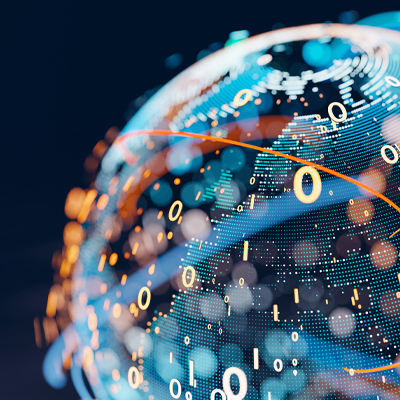 Communication
Minor, Master's
Communication is the transmission of impressions, ideas, and information from one human to another. It may take place directly through live interaction, or indirectly through writing, telecommunications, or computer-mediated technology.  The skill set most in demand by employers in business and industry nationwide, communication – when pursued as a formal discipline of study – prepares practitioners for careers in advertising, consulting, community affairs, management, marketing research, public relations, and social marketing.

Computer Science
Minor, Bachelor's
A degree in Computer Science prepares students to excel in an increasingly complex technical world. Studying computers, their organization, and the software that runs them at Texas A&M University-Texarkana provides students with a competitive advantage as they enter the workforce.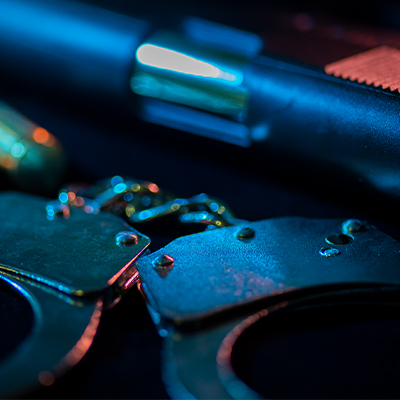 Criminal Justice
Minor, Bachelor's

While studying the three basic components of criminal justice: law enforcement, courts, and corrections using research-based knowledge of crime, criminal justice, and society, our students have the opportunity to develop skills in analytical thinking, research, and writing that increase their value to current and future employers.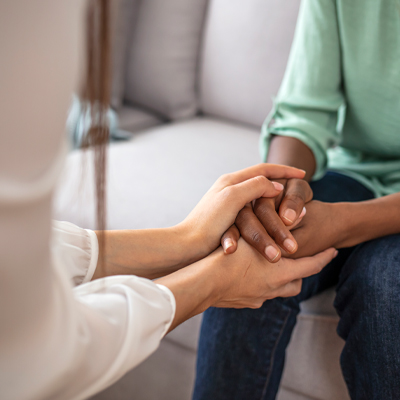 Counseling
Master's
The graduate program at A&M-Texarkana is practitioner's degrees.  A&M-Texarkana offers graduate program in Counseling. This program enable students to meet the academic requirements to sit for the licensing exam for the position of Licensed Professional Counselor. 
School Counseling
Master's
A&M-Texarkana offers a graduate program in School Counseling. This program enable students to meet the academic requirements to sit for the licensing exam for certification as an all-level School Counselor. 
Curriculum and Instruction
Master's, Certification
These degrees provide the foundation for the skills and knowledge required to earn professional certifications, teach dual credit courses, or move into an instructional coaching role. For students already holding a master's degree in education (or a related field), A&M-Texarkana offers professional certification programs for Educational Diagnostician or Reading Specialist.
Specializations
English as Second Language

Mathematics

Special Education

Reading Specialist

Education Diagnostician Certification
Education Leadership
Master's, Doctorate, Certification
At this time, much attention is given to envisioning the future of education in a post-pandemic world. Graduate faculty provide students the tools to become thought-leaders who can contribute to a vision, with the leadership skills necessary to move a group to action. 
Programs and Certifications offered:
Master of Education (MEd) with Principal Certification
Principal Certification Only
Superintendent Certification Only
Doctorate in Education Leadership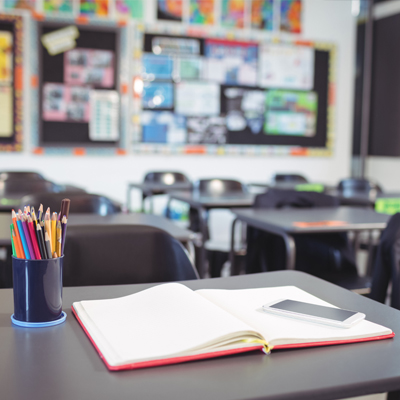 Education
Bachelor's, Master's, Doctorate, Certification, Teacher Certification
Educators make a difference, every day. For those who choose to follow this path, Texas A&M University-Texarkana has a multitude of pathways, degree, and certification programs to help you find your place. From undergraduate students to seasoned classroom teachers and even other professionals who decide to move into the education arena, A&M-Texarkana can offer you a path forward.
Programs offered:
Elementary Education
Master of Education (MEd)
Master of Education (MEd) with Principal Certification
Doctorate in Education Leadership
Certifications offered:
Principal Certification Only
Superintendent Certification Only
Alternative Certification (ACP)
Teacher Prep (TPP)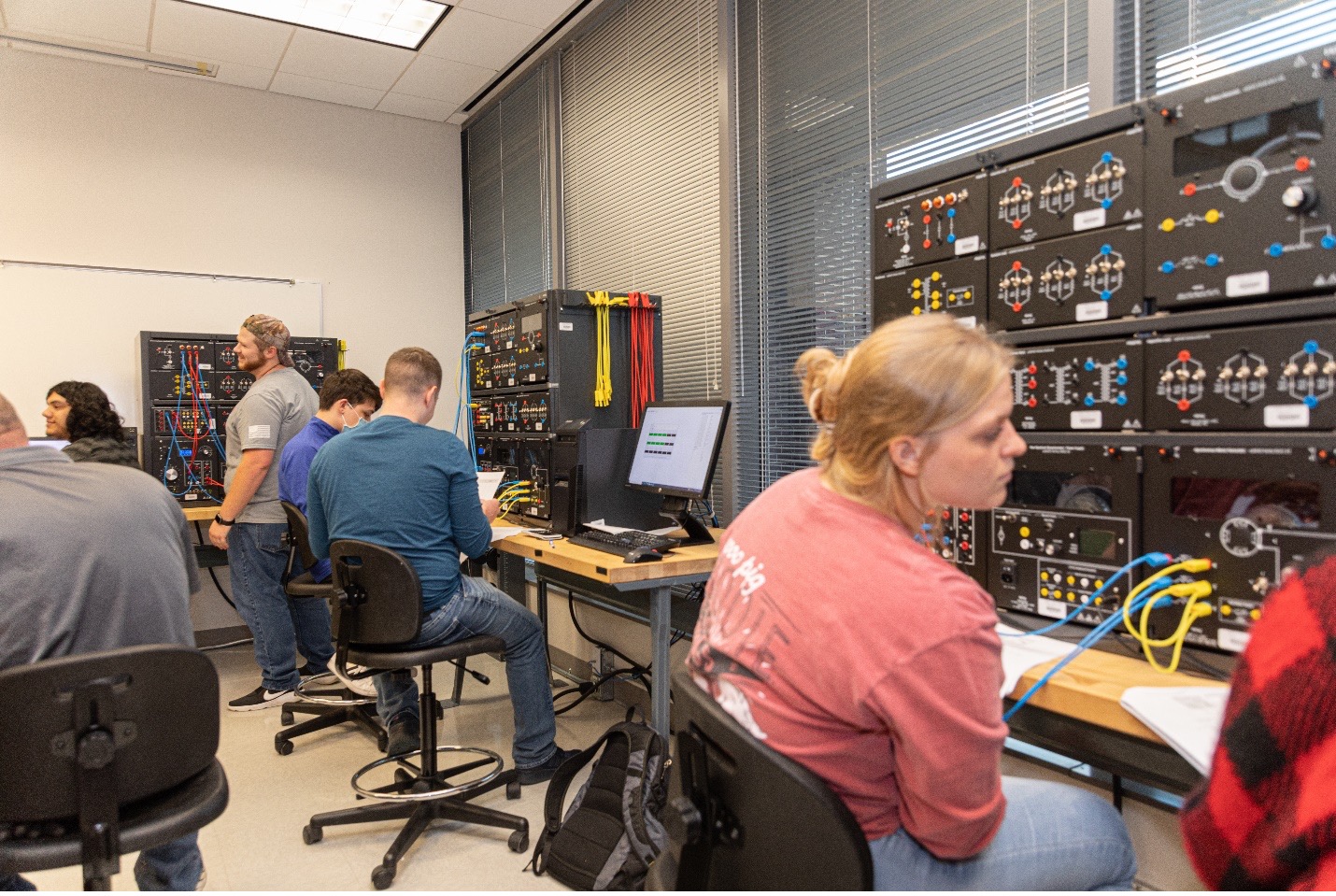 Electrical Engineering
Minor, Bachelor's

Electrical Engineering (EE) has changed the way people around the world lead their daily lives. A student in this discipline studies the design of a wide range of electrical and electronic devices facilitating improved living for people around the world. Electrical Engineering covers a broad field of study including areas like control systems, computer systems, networks, telecommunications devices, and power systems.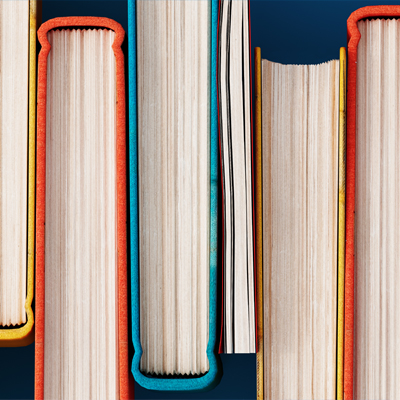 English
Minor, Bachelor's, Master's, Teacher Certification
At all levels, English programs cultivate your rhetorical, linguistic, analytical, and interpretative knowledge and practices, so you develop tools that not only retain their value over the life of your career but also transfer easily to specialized areas. From advanced academic pursuits in graduate and professional schools (like law) to professions in communications, education, human resources, publishing, editing, project management, corporate relations, as well as technical and professional writing, English as a foundational area of study or as a complement to another degree program give you the skills employers want and humanity needs.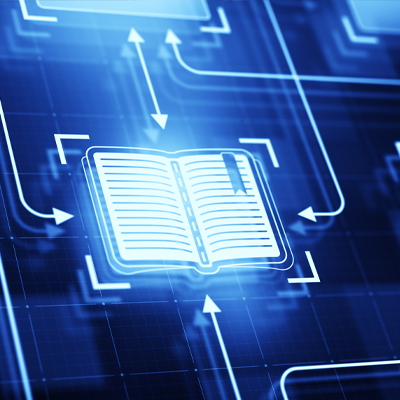 General Studies
Bachelor's
The Bachelor of General Studies (BGS) degree is an interdisciplinary degree program that will allow students to design their course of study by selecting two subject areas of choice.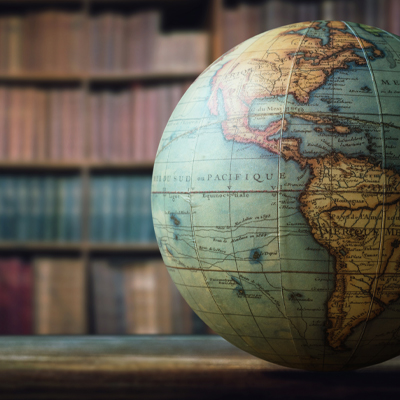 History
Minor, Bachelor's, Master's, Teacher Certification
The History program at Texas A&M University-Texarkana offers students the opportunity to study a variety of periods of history in order to gain specific knowledge of the topics in questions, but also to develop skills in analysis, communication, and problem-solving. Studying History engages students with the human past, encourages students to acquire insights into historic processes, and prepares majors for responsible democratic citizenship. 
Instructional Technology
Master's
The Instructional Technology program explores the role that established and emerging technologies can play in improving education. Classes focus on the design, development, and implementation of effective instruction for a variety of audiences and settings, including K-12 schools, higher education, and training/professional development in business, industry, and government.
Interdisciplinary Studies
Master's
Sometimes a focused graduate program is not sufficient to meet a student's unique career goal or a student simply has multiple interests; this program can be "customized" with a main anchor area and two supplemental disciplines. With this program students will develop an awareness of the perspectives and philosophies of various interest groups and contexts, and be encouraged to take a multi-disciplinary approach to problem-solving and workplace innovation.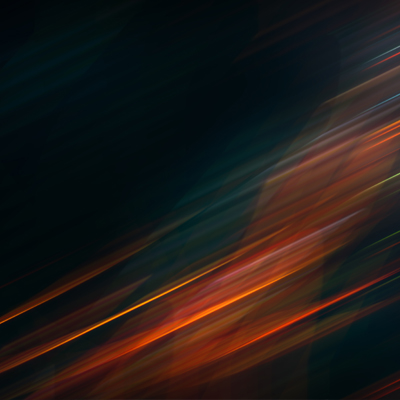 Kinesiology
Minor, Bachelor's, Teacher Certification
Kinesiology is the study of the principles of mechanics and anatomy in relation to human movement. Kinesiology, as an integrative discipline, focuses on the studies of human movement related to physical activity and sport, incorporating the scientific areas of anatomy, physiology, neuroscience, biochemistry, biomechanics, psychology, epidemiology, history and sociology, and encompassing such professional fields as clinical exercise physiology,
Mass Communication
Minor, Bachelor's
A&M-Texarkana's programs in Mass Communication combine theory and practice to provide students with the breadth and depth of a critical, well-rounded education along with hands-on production experience to prepare them for a variety of professions in media, entertainment, journalism, public relations, production, and design. Students majoring in Mass Communication also have access to exemplary co-curricular opportunities as well as the ability to choose the best option to meet their individual goals for completing their senior practicum – thesis, portfolio, or internship.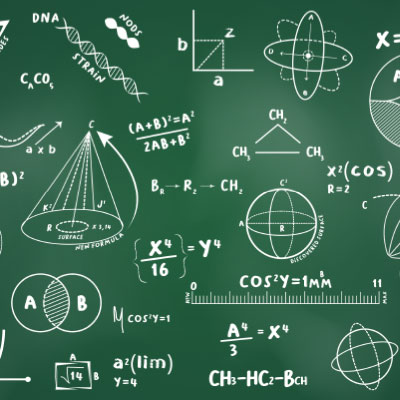 Mathematics
Minor, Bachelor's
The Department of Mathematics prepares its students with a rigorous first-class curriculum that fulfills majors in mathematics, mathematics education, electrical engineering, computer science, biology, and nursing, as well as majors from the College of Business, Engineering and Technology and the College of Arts, Science and Education.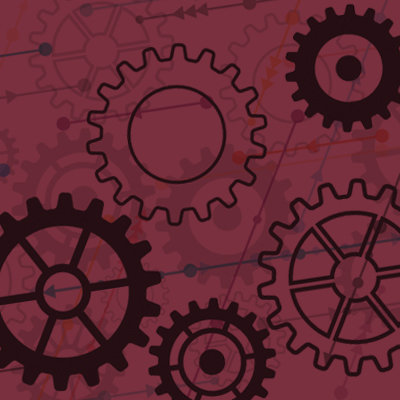 Mechanical Engineering
Bachelor's

A mechanical engineering education develops student skills in designing product and processes. Mechanical engineers use analytical tools and problem solving skills to achieve their design and overcome processing barriers and constraints. Students learn to design products and processes for functionality, aesthetics, and durability, and are taught using a hands-on approach, while working with area employers to learn the best manufacturing methods that result in successful industrial implementations.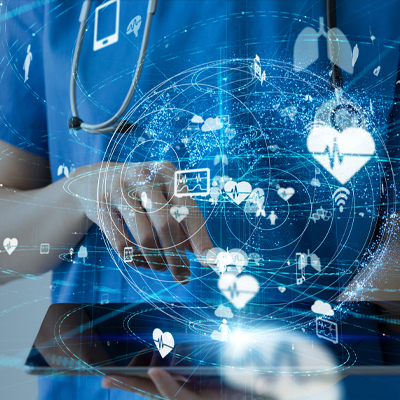 Nursing
Bachelor's, Master's
Texas A&M-Texarkana has two undergraduate degree programs in nursing and three graduate degree programs.
The Baccalaureate of Science in Nursing (BSN) - Traditional Track program
RN to BSN track
MSN - Nursing Administration (MSN-NADM) track
MSN -Psychiatric Mental Health Nurse Practitioner (MSN-PMHNP) track
MSN - Family Nurse Practitioner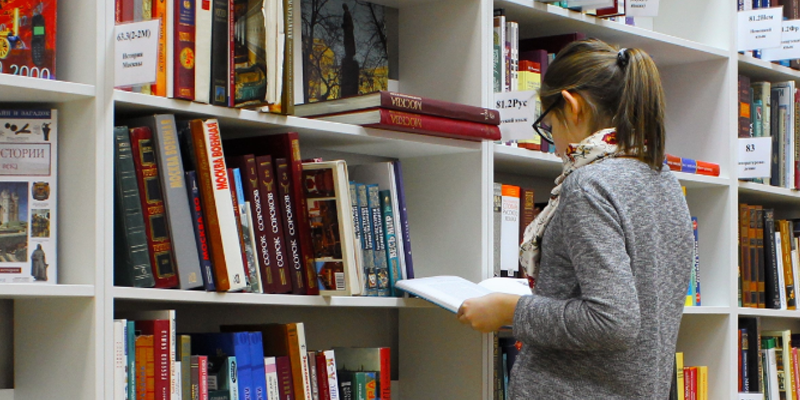 Political Science
Minor, Bachelor's
Political Science involves the study of political theories, institutions, and behaviors to gain a deeper understanding of citizenship, resource distribution, and power. It is a discipline distinguished by its relevance to the modern world. Students learn about and analyze governments, political trends and issues, and ways to participate in public affairs, developing relevant skills along the way.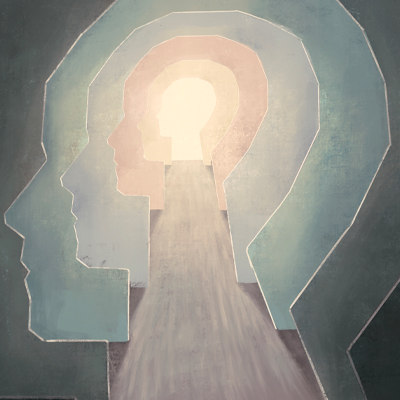 Psychology
Minor, Bachelor's, Master's
Psychology is the science or study of the mind and behavior, and through intellectual engagement and critical discussion, students in this program will receive a comprehensive education in order to understand more fully the field of psychology and its many fascinating sub-disciplines.
Social Work
Bachelor's, Master's
The BSW program at A&M-Texarkana seeks to provide students with a quality education and prepare students with entry-level skills to become generalist social work practitioners prepared to address and work with diverse clients dealing with complex social issues.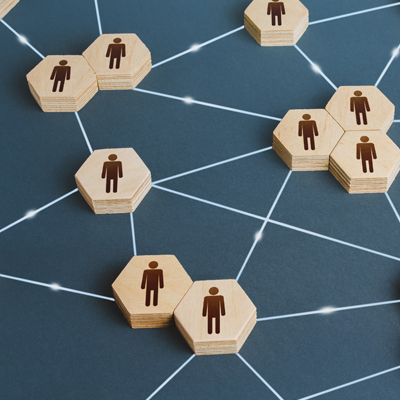 Sociology
Bachelor's

Sociology is an illuminating and rewarding field of study that analyzes and explains important matters in our personal lives, our communities, and the world in which we live. At the personal level, sociologists investigate the social causes and consequences of such things like romantic love, racial, ethnic and gender identity, marriage and family relationships, deviant behaviors, health and wellness, aging and dying, inter-personal violence, and religious beliefs and practices.
Contact Us:
Texas A&M University-Texarkana
7101 University Avenue, Texarkana, Tx. 75503
(903) 223-3000